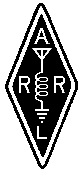 SPECS
The Southern Peninsula Emergency Communication System

Serving the communities of Palo Alto, Stanford, Los Altos, Los Altos Hills, Mountain View and Sunnyvale by helping to recruit, train, and maintain a crew of amateur radio operators ready to provide emergency communication services in a time of need.


We welcome participation from anyone with an interest in volunteer emergency communications who lives or works within our service area on the San Francisco peninsula in California. For more information, please browse the links on this page. If you already have an amateur radio license, please join us on the Monday night net.

SPECS Repeaters W6ASH
145.270 -
100 PL
224.140 -
88.5 PL
440.800 +
100 PL
Weekly net Monday evening
at 8PM local time on 145.27
The UHF Net (220/440) starts
at 7:30PM and runs to just
short of 8 PM.
Join Us at The Annual Meeting
Mark Your Calendar: January 30, 2016
The annual meeting will be held on January 30, 2016 in the downstairs conference rooms at El Camino Hospital
The 2015 Officers, Left to right: Bruce Riter, KE6EEX, Secretary; Scott Overstreet, N6NXI, SPECS Repeater Association; Marc Roddin, KI6HLH, President; Jack Pines, W1VSL, Second VP; Wes Freeman, KG6POV, Treasurer; Steven Olson, KI6MYE, Past President. Absent from the picture: Paul Lufkin, K6PML, Training Officer; Andy Rose, KI6SEP. First VP.
Ham Info for the SPECS area
Ham Radio Classes
Readiness
Community Service Opportunities
Amateur Radio Emergency Communicators are encouraged to serve at public events. Such service fulfills one of the primary aims of the Amateur Radio Service as defined in FCC regulations and also is excellent training for operation in a controlled net and for testing the capabilities of transceivers, batteries and accessories.
Monday Night Net
SPECS conducts a weekly directed net on Monday nights at 2000 (8:00 PM) using the W6ASH repeater at 145.270 using 100 Hz tone. The net has operated continually for over 50 years. The 220/440 net (also known as the UHF net) operates from 1930 hours (7:30 PM) to just shortly before 2000 hours (8:00 PM). The Net Control operator may close the net early so he/she can change over to the main SPECS Net at 8:00 PM. The 220 and 440 repeaters are linked during the net.
The purpose of the net is to train and maintain a crew of Amateur Radio Operators who are ready to furnish communication services in a time of need. This is done by providing announcements pertaining to amateur radio and emergency preparedness, and providing a common meeting place prior to local nets. This, in conjunction with local nets, gives us all the opportunity to test our equipment and make sure it is ready when needed.
Visitors are always welcome to check into the net when called by the Net Control Operator. See the net scripts links below.
Flea Market
W6ASH Repeaters
The Repeater group reports: THEY ARE UP AND RUNNING!
SPECS
Other Ham Radio Emergency Communications Organizations
SPECS History
If you need a free copy of Adobe Acrobat Reader to print the application, click
SPECS wants to thank
for donating our web hosting.
Click on their logo for more information.
---
You can request more information about SPECS

You can contact the owners and operators of the W6ASH repeaters

This page was last updated on March 19, 2015